Have you been thinking about what look, feel, and maintenance you want for your wood furniture? Determining the type of wood finish to use is all about making sure you know what you want out of it in the end. There are many different types of finishes we offer here which include: Surface Coating, Natural Finishes, Pigmented Finishes, Penetrating Finishes, and Waxing.
 -Surface Coating: they are durable and almost maintenance free as well as add depth and warmth 
    -Below is an example: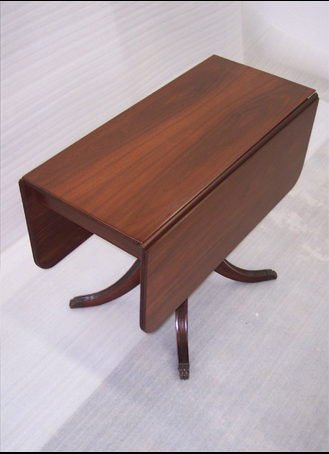 -Natural Finishes: this protects from wear and tear while adding warmth and character 
 -Pigmented Finishes: these are not clear and resemble paint and can be done in any color or sheen 
 -Penetrating Finishes: this type requires more maintenance but is great when looking for a country or modern look 
 -Waxing: rich looking and labor intensive as this is, if done correctly it will allow for less maintenance over time
Let us know what finish you were thinking of doing and what you were hoping to get out of it.