The process involved in restoring antique furniture could take many different avenues depending on the condition of your furniture. Possible actions could be:
milling of a new piece
gluing loose joints
replacing part of the veneer
repairing broken parts
tightening up moldings
For example, take the antique mahogany card table below. It was damaged over the years due to the sun.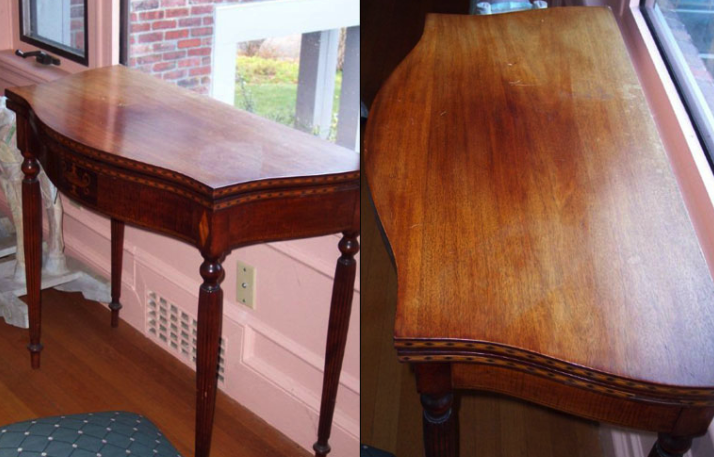 Now take a look at the restored piece. the color has been restored to the top of the table as well as the entire piece was brought back to its original color thanks to our expertise in color matching.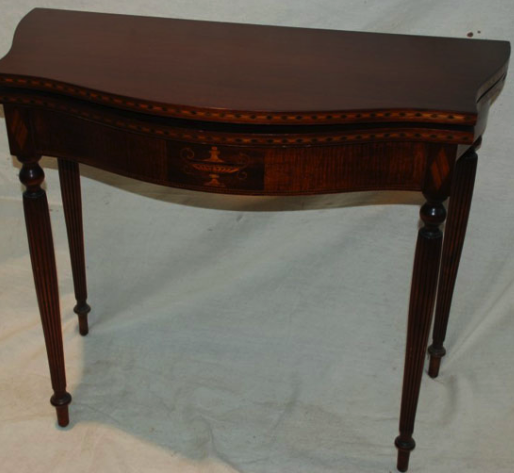 Do you have a piece of antique furniture that needs restoration, maybe from damage or just old age? Contact us today to learn how we can restore your cherished antique furniture to new.