Going through a home fire disaster is hard enough without thinking about how you will go about replacing all of your damaged furniture. One way to go about this might be to restore the furniture instead of deciding to buy all new furniture. If you loved the look and feel of your old furniture and do not want to lose that then call us and let us help you through this hard time by making your furniture look just like it had before the disaster. 
 
Along with helping to restore your Fire and Water damaged furniture we will work with your insurance company and adjuster in order to determine a reasonable and cost effective solutions. We are also experts in color matching and can match new woodwork to existing in the event that only a section or part of the furniture needs to be completely replaced.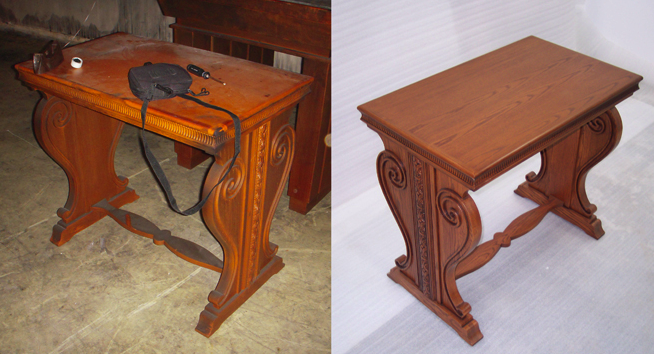 The last thing you want to do after a disaster like a home fire is worry about your furniture, let us help you by restoring it to look like new and giving you peace of mind that it will be one less thing you need to worry about.