The holiday season is right around the corner and family will be here any moment! Follow our tips below if you want your furniture to be a centerpiece and not an eyesore.
 
If your chairs are wobbly and coming loose at the joints, bring them to a professional for repairing and gluing. The longer you wait, the harder it will be to repair them correctly. You also run the risk of the chair collapsing and causing you or a guest injury.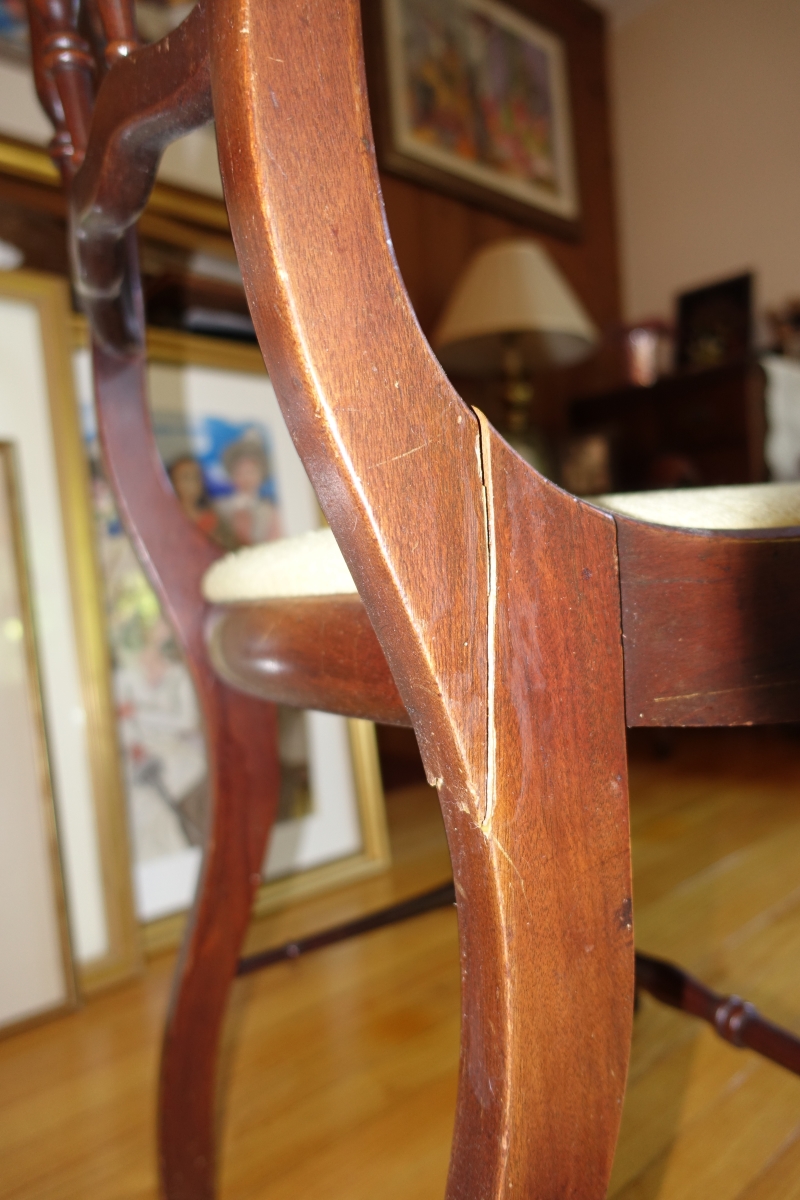 Do not clean your dining room tabletop (or any clear finish) with water-based products. Older lacquer and shellac finishes will "blush" and start to develop a hazy appearance. Over a period of years, the finish will get sticky and eventually fail. Even newer finishes, that are supposed to be more durable will break down with time. Instead, use a good silicone free polish. We recommend

Guardsman.
Do you or your kids use your laptop on your table? Have you noticed how warm your computer gets? This heat will soften your finish causing it to break down and get gummy. The heat might also cause blushing which makes the finish look hazy. This sort of damage will require refinishing. To avoid damaging your finish try putting a cutting board under the laptop, but do not use fabric. Fabric can block the computer's vents causing it to get even hotter, and that heat will pass through the fabric making an imprint and blushing the finish.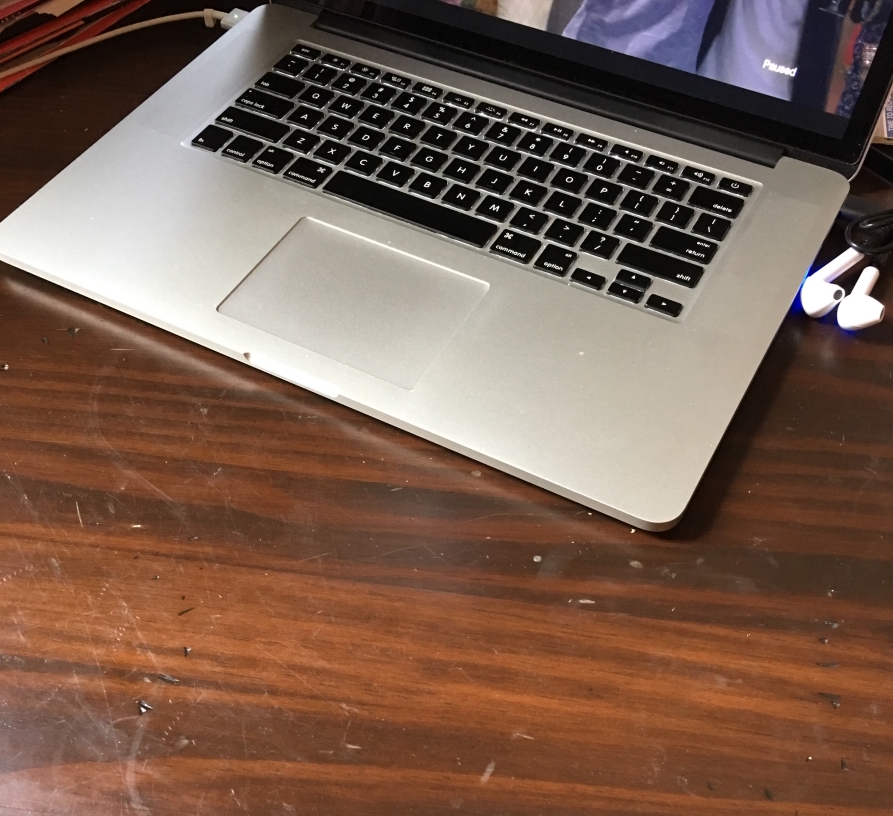 Need to serve hot pots or casserole dishes on the table? Think twice. Never place a casserole dish that came from the oven or stove-top directly on your table. It will melt the finish and likely burn the wood. If you plan to use a trivet, it should not be cloth, metal or cork. While these will direct the heat away from the hot dish, the heat will be directed straight through to the table. When possible, put all hot food in serving dishes that you can handle without being burned. If you must put something hot on the table, use trivets made of stone.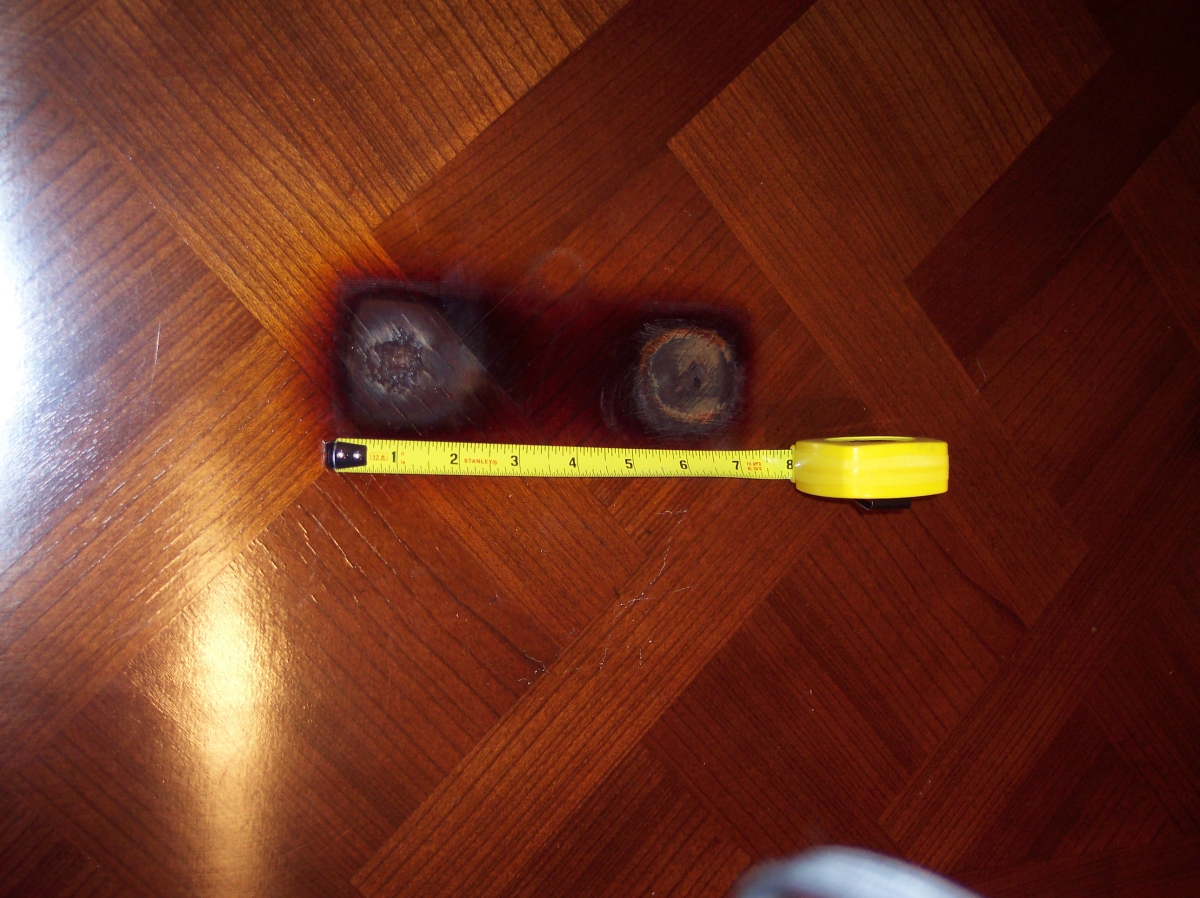 Not sure where to safely store your table leaves? If you place them under your bed, face the tabletop sides of the leaves together. If you don't have storage bags, place a piece of fabric (such as an old towel) between them to keep them from rubbing. Be sure to push them far enough under the bed that your vacuum won't slam into them. A better place to store them is in a closet. Put them off to one side and away from anything that might be wet: like a raincoat. Again, keep the tabletop sides facing each other. Storage bags are great, but a towel between them will work. NEVER store them in a basement, garage or attic. These areas are too humid, wet, too cold and/or too hot.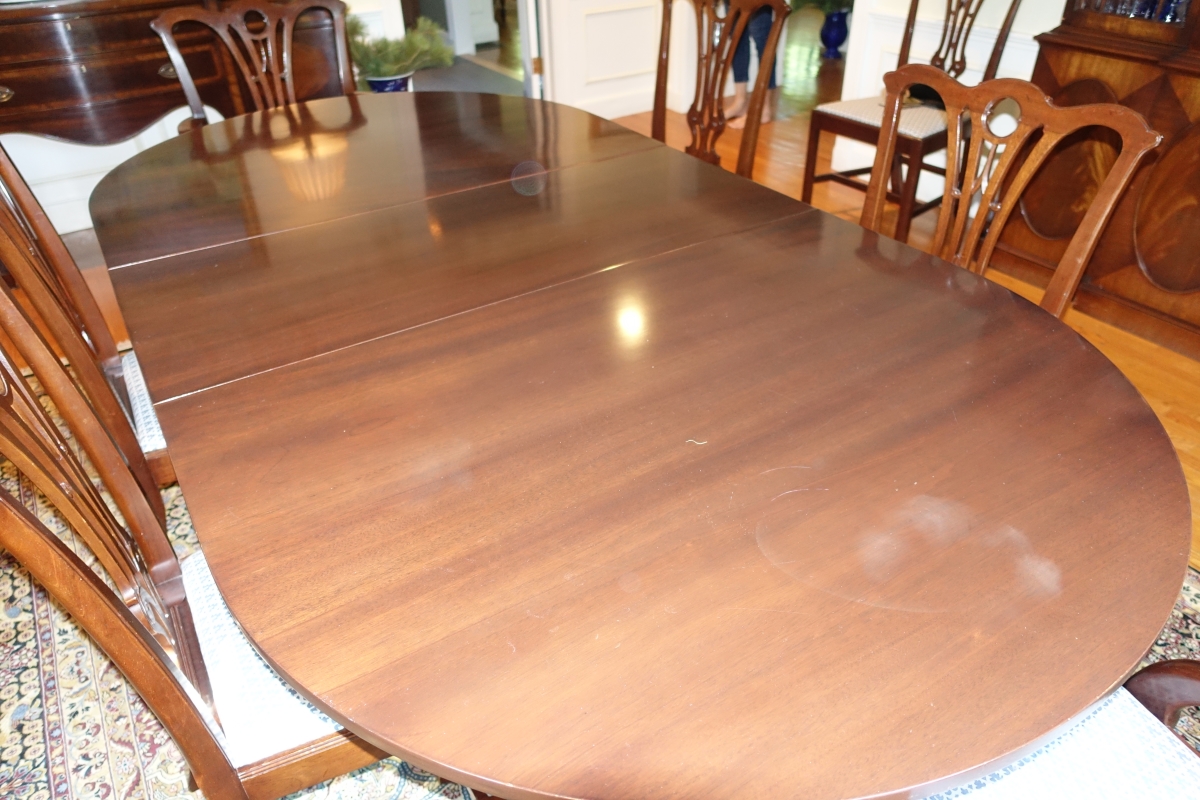 Have a chandelier over the table? Keep an eye on it when removing or installing your leaves. Take care not to whack them together or bump the chandelier. When cleaning the chandelier, be sure to move the table or put blankets down to protect it from the off chance of a falling crystal or shade. The same is true if you plan to spray a cleaner. Many cleaners will damage at least 50% of most finishes. Finally, do not spin your chandelier when cleaning it. Eventually, it will come unscrewed and come crashing down on the table.